---
ISMIR 2020 Chairs
| General co-chairs |   |
| --- | --- |
| Audrey Laplante | |
| Ichiro Fujinaga | |
| Scientific Program |   |
| --- | --- |
| Julie Cumming | |
| Jin Ha Lee | |
| Brian McFee | |
| Markus Schedl | |
| Publication |   |
| --- | --- |
| Johanna Devaney | |
| Cory McKay | |
| Eva Zangerle | |
| Tutorials |   |
| --- | --- |
| Blair Kaneshiro | |
| Mohamed Sordo | |
| Late-breaking/Demo |   |
| --- | --- |
| Xiao Hu | |
| Christian Frisson | |
| Satellite Events |   |
| --- | --- |
| Jordan B. L. Smith | |
| Finn Upham | |
| WiMIR |   |
| --- | --- |
| Claire Arthur | |
| Katherine Kinnaird | |
| Sponsorship |   |
| --- | --- |
| Elena Georgieva | |
| Zhengshan (Kitty) Shi | |
| Industry |   |
| --- | --- |
| Rachel Bittner | |
| Thor Kell | |
| Music |   |
| --- | --- |
| Guillaume Boutard | |
| Gabriel Vigliensoni | |
| Virtual Technology |   |
| --- | --- |
| Finn Upham | |
| Website and Conference Management Software |   |
| --- | --- |
| Néstor Nápoles López | |
| Evan Savage | |
| Local Arrangements |   |
| --- | --- |
| Emily Hopkins | |
| Gabriel Vigliensoni | |
| Volunteers |   |
| --- | --- |
| Caroline Traube | |
---
Volunteers
A big Thank you! to our amazing volunteers this year!

Anna Gatzioura
Independent researcher and music enthusiast. She holds a PhD in Artificial Intelligence (Recommender System for Automatic Playlist Continuation) from Universitat Polytècnica de Catalunya (Barcelona, Spain). Her research interests focus on recommender systems and user preference modelling, and especially on music and playlist recommendations and beyond accuracy dimensions in them.

Ajeet Kumar Singh
Ajeet Kumar Singh studies at IIT DELHI, where has completed a master's degree and is currently working as a research assistant. His research areas are Machine learning, Deep learning, Speech and Audio, and Music generation. He has been working closely with prof Dorien Herrmans at SUTD Singapore, and has also published a couple of research papers. He is about to start his PhD!

Ashwani Rathee
Ashwani Rathee is a 2nd year undergrad, studying Information Technology at UIET, Panjab University, India. He has been interested in MIR ever since finding the topic while exploring areas of interest during first year. He is a follower of what musician's call "furniture music", his favourite artist being Erik Satie.

Bellur Srikar
Dr. Srikar is an Assistant Professor at Harrisburg University at Harrisburg Pa. in the Data Science & Data Analytics Program. He is actively working on applying AI models to understand the process of recognizing Ragas in South Indian Classical music (Carnatic music). He is also proficient in playing the Veena, an Indian stringed instrument.

Bo Wen
Bo Wen is a graduate student at the University of Rochester. He is very interested in machine learning related to music and speech. This is the first time he has participated in ISMIR as a volunteer and he hopes everything goes well.
Chahinez Hocine
After graduating in 2019 in Pharmacy at the University of Algiers, Chahinez Hocine decided to specialize in Biotechnology. Indeed, she is currently doing a master's degree in health technology at ÉTS. As part of her master's degree, she is working on a research project on the development of an instrumented hearing protector: experimental validation and dosimetry, supervised by Professor Jérémie Voix and co-supervised by Franck Sgard and Professor Olivier Doutres.

Chris Ick
Chris is a PhD student at NYU MARL interested in Urban audio, musical audio transformations, and structure analysis. This is his first time attending ISMIR, hopefully the first of many! Other than MIR, Chris enjoys cooking, biking, and mechanical keyboards.

Dirk Vander Wilt
Dirk is a PhD student and music adjunct faculty in the Music Technology department at NYU Steinhardt. His research interest is the accessibility of live musical theater, with a current emphasis on the technology of audio description. He lives in New York City with his wife and daughter.

Francesca Ronchini
Francesca Ronchini received a Master's degree in Computer Science from Polytechnic University of Turin, Italy, in 2017, and a Master's degree in Music and Sound Computing from Pompeu Fabra University (UPF), Barcelona, in 2020. Her research interests include the application of deep learning methods to everyday acoustic scenes.

Gary Avendano
Since graduating with a Masters in Audio Production from the University of Westminster, he's been teaching Audio Production, Music Programming, and Project Management in Guatemala. He is particularly interested in Music Production, ML, and DSP. When he is not busy preparing lectures or grading assignments, he enjoys playing guitar and making beats.

Joann Ching
Joann Ching is currently a research assistant at the Academia Sinica in Taiwan. Graduating with a BM degree in Music Performance from the University of Texas at Austin in 2019, Joann has now switched focus to MIR. She is especially interested in research topics such as cross-modal learning, computational and cognitive musicology, and music informatics.

Julie Carlene
Julie Carlene is a creative media professional and data analyst interested in working in the emerging Music Information Retrieval (MIR) industry. She loves to crunch the numbers, find patterns, ask questions and create predictive insights that can further interdisciplinary research. Connect with her on linkedin!

Jyoti Ratna Shree
Jyoti Ratna Shree is a Fashion Technology junior undergraduate at National Institute of Fashion Technology, New Delhi. She is an energetic-spontaneous person, who can efficiently work with others to explore new experiences. Her interests are inclined towards sustainability in Apparel and other industries as well, with a keen interest to transform her learnings into some positive changes.

Kirthana Kunikullaya
Dr. Kirthana Kunikullaya, MD (university topper) has over 10 years of experience as an Assistant Professor at Ramaiah Medical College (RMC), Bangalore. She has been awarded Govt of India grants for stress-related projects as Principal Investigator. She has about 20 peer-reviewed articles in indexed journals. She is a trained Carnatic vocalist, and a founding trustee of Kalamshu (www.kalamshu.org).

Kyle Robinson
Kyle is a Master's student at the Cheriton School of Computer Science at the University of Waterloo in Canada. His current research focusses on user-centric Music Recommendation Diversity, though he is easily distracted and has also dabbled in Computational Creativity, Machine Learning interpretability/education, and Music Information Retrieval. This is Kyle's second ISMIR.

Lidija Jovanovska
Lidija Jovanovska is currently working towards a Master's degree at the Jozef Stefan Institute. Main areas of research include ontology development, DSP, and NLP. Exploring various aspects of music has always been her intrinsic motivation. Lidija Joined the conference with the ambition to contribute to the MIR community as best as she can.
Mildred Nicaragua
Mildred Nicaragua is a Project Manager for North Carolina State University in Raleigh, NC. Mildred earned her bachelor's in English Literature from Towson University and a master's in Public Administration from the University of Baltimore in Maryland. She was a Business Analyst for The Washington Post. Recently she served as a Virtual Assistant for the Alliance of Digital Humanities Organization virtual conference.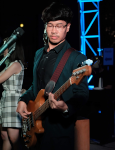 Soravitt Sangnark
Soravitt Sangnark received BS and MS degrees in information engineering from King Mongkut's Institute of Technology Ladkrabang, Thailand, in 2016 and 2019, respectively. He is currently a research assistant at the School of Information Science and Techology, Vidyasirimedhi Institute of Science and Technology, Thailand. His research interests include music emotion recognition, human behaviour, psychological experiment and computational musicology.

Recep Oğuz Araz
His interests lie in the fields of Sound, Music and Acoustics, with a focus on the area spanned by Signal Processing, Machine Learning, DJing, and Electronic Music Production. This is his senior year in Electrical and Electronics Engineering at Koç University, Istanbul. He is also a Double Major student in Mathematics.

Richhiey Thomas
Richhiey Thomas is a Master's student studying Data and Knowledge Engineering at OVGU Magdeburg, Germany. He also works there as a research assistant at the AILab, applying Deep Learning and Generative Modelling techniques to musical data. In life, he enjoys drinking coffee, playing the piano and thinking about the possibilities that lie between AI and Music!

Sanga Chaki
Sanga Chaki received BE and ME degrees in IT from the West Bengal University of Technology, and Bengal Engineering & Science University, Shibpur, India. She is currently pursuing a PhD in machine learning and computational musicology at the Indian Institute of Technology, Kharagpur. Her research interests include sentiment analysis and explainable AI especially related to music. She is also a Sarod (Hindustani classical instrument) player.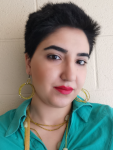 Shahrazad Rahmé
Shahrazad Rahmé is from Lebanon and studies at the Université de Montréal in Canada. She is a doctoral student in information sciences and is working on this research subject: automatic indexing and retrieval of digital images. She is interested in social and cultural activities. She is social and this pushed her to participate in various work groups.

Shashank Shailabh
Shashank Shailabh is a senior undergraduate pursuing Electrical Engineering at the Indian Institute of Technology Kanpur. He is presently working on Parameter-Free Learning, with prior experience in Natural Language Understanding and Music Information Retrieval. He is passionate about working towards Natural Language Processing and its interaction with MIR.

Sonja Heinze
Sonja Heinze is attending ISMIR for her second time. After receiving a WiMIR Travel Grant last year, she has decided to give back by helping as a volunteer at ISMIR 2020. Sonja is in her last year of the interdisciplinary M.Sc. Digital Humanities program at Leipzig University, Germany. She is particularly interested in Music Perception and Computational Musicology.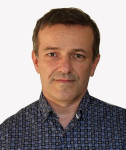 Tibor Kiss
His main focus of interests includes improvement possibilities of source separation, data-driven articulation understanding, fusion between dynamic motion of the artist and musical articulation, alternative spectral and temporal representations in music and speech audio analysis, and harmonic analysis extraction. Backed with a solid background in software engineering and machine learning, he is an independent researcher in Switzerland.

Vignesh Chandrasekaran
Vignesh Chandrasekaran is experienced in data science, product design and people management. He graduated from University of British Columbia with a Masters in Data Science and has research interests in Music Information Retrieval. He is a trained Indian Classical Musician and has played several concerts around the globe.

Yudhik Agrawal
Yudhik Agrawal is a final year research student pursuing a B.Tech + MS in Computer Science at IIIT Hyderabad. He is currently working under the guidance of Dr. Vinoo Alluri, using music-induced movements to identify individual traits and working on improving music recommendation systems. He loves traveling, and is always up for exploring new places, be it restaurants, mountains, or riverside.

Zehao Wang
Zehao Wang is a senior undergraduate majoring in Data Science (Math) and Psychology at Peking University. He is also a research assistant at MusicXLab, NYU Shanghai, directed by Prof. Gus Xia. In his spare time, he likes to play the piano and compose.